NTMS
May Events

Tues-Fri- May 17-20 8th Grade DC Field Trip

Wed- May 18 5th Grade to Career Fair
Tues- May 24 Field Day
Wed- May 25 Field Day (Rain Date)
Thurs- May 26 End of 4th Quarter
Last Day for Students
Fri- May 27 Teacher Work Day
Mon- May 30 Memorial Day
April Student of the Month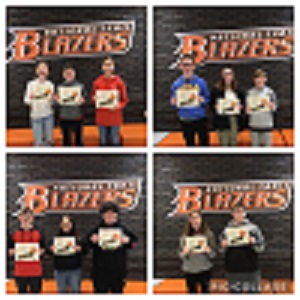 Top Left: 5th Grade: Landon Thomas, Blake Reid, Samantha Bowers, Top Right: 6th Grade: Westin Lipps, Ethan Schulte, Rae Brodie,
Bottom Left: 7th Grade: Jonah Brinkley, Katelyn Kirby, Hayden Regan, Bottom Right: 8th Grade: Killan O'Connor, Avery Lanman, Jaylin Hurd
2022 SUMMER HOURS

National Trail Middle School Offices will be operating on the following summer schedule:




Open from 7:00-2:00p Monday through Friday from May 28, 2022 - June 14, 2022.  

The MS office will be closed from June 15, 2022 until July 29, 2022.

Regular hours of operation will resume on Monday, August 1, 2022 from 7:30-3:30p for all District Buildings.  

During non-operational hours, for information or questions, please call the district office at 937-437-3333 x1100.