NTLS WiFi Zones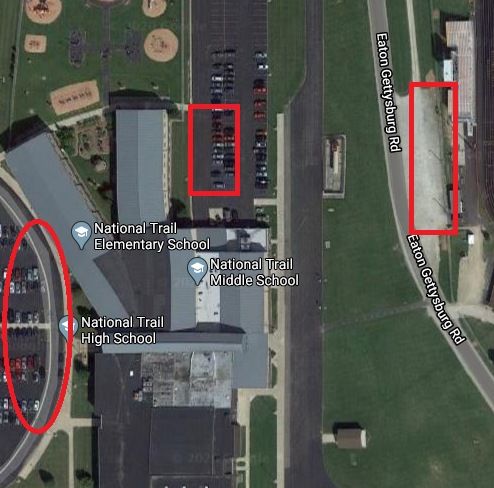 WiFi PARKING ZONES
We now have three (3) WiFi areas available on our campus for National Trail students and community members to use (WiFi areas identified in Red).

Student users will be able to download and submit assignments and browse the web, all from the comfort of their automobile.

In order to serve as many of our students as possible, the Guest Network is ALSO available in these WiFi Zones.

We ask that when individuals access the area that you stay in your car and please do not conjugate with others in order to observe Social Distancing.
Last modified: Wednesday, April 15, 2020, 7:51 PM